Our mission is to make healing accessible
If you're dealing with chronic symptoms, hypersensitivities, or mental health issues, you have the ability to improve your quality of life.

We believe you deserve access to the simple, powerful tools you need to accomplish that.

Next Level Neurons™ was created with one goal: get the science of neuroplasticity into your hands. No matter where you're starting out, we're here to empower you on the journey to your happiest, healthiest life.
We put the power to heal in your hands
Simplicity
If the idea of meditation, diet changes, supplements, complex mental exercises, and full hour practices feels overwhelming, look no further. We keep it simple at NLN.
Education
Learn how your brain works, why it influences your health condition, and how you can rewire it to work in your favor. Knowledge is power.
Adaptability
We're shaking up the traditional structure of neuroplasticity programs. Every step is adaptable by design: there's no wrong way to fit NLN into your life.
Support
We're here to answer your questions as you learn in our live Zoom workshop. Got more questions? We offer group coaching for every phase of your healing.
The science of neuroplasticity
"Neuro" means something has to do with your brain. Think neuroscience, nervous system, and neurons. "Plastic" means something can be changed or molded easily, like actual plastic.

"Neuroplasticity" means your brain can change.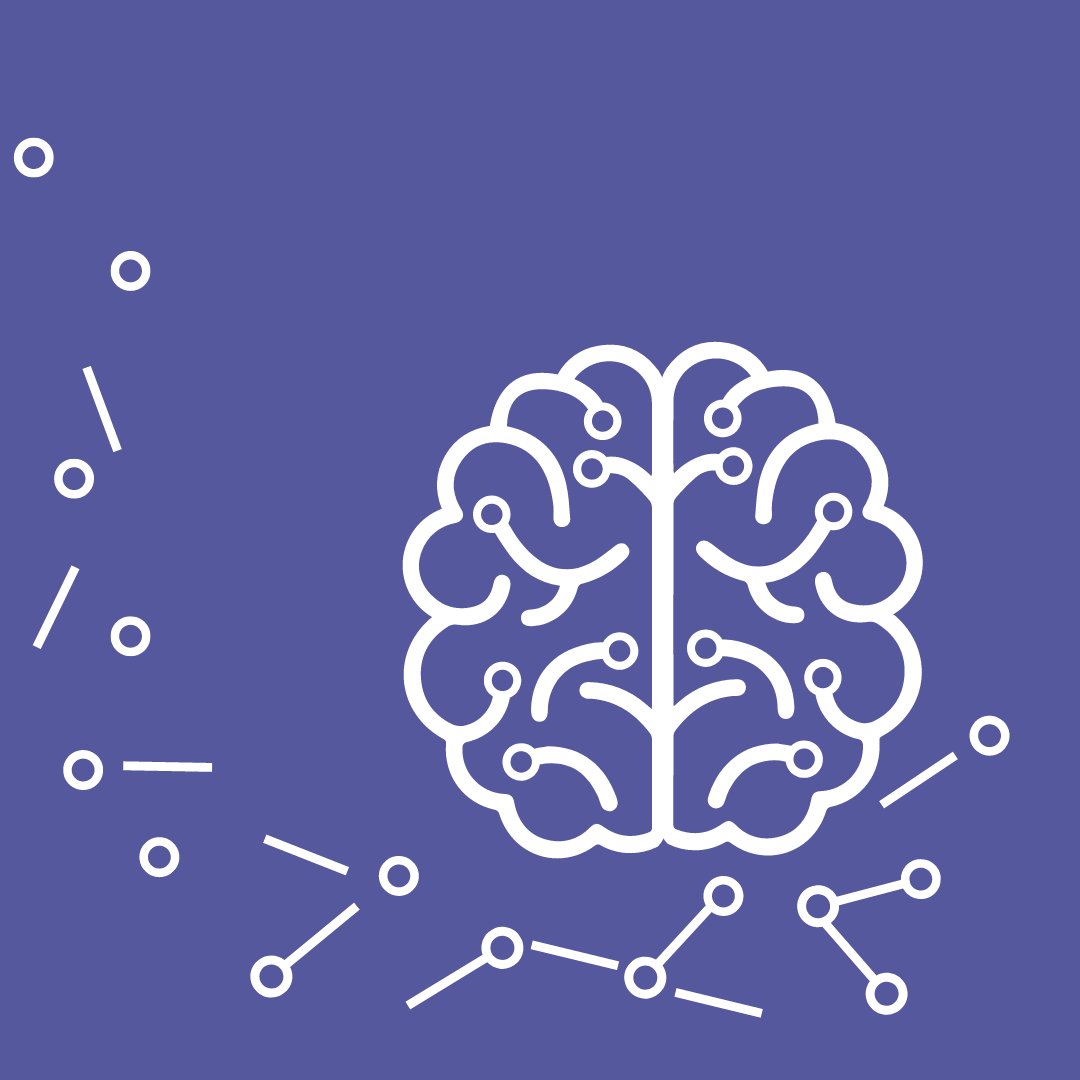 Why does this matter for chronic health conditions?

Your brain interacts with everything else in your body: your organs, your immune system, even your DNA. If an illness, toxic exposure, or trauma throws your body off balance, this can get your brain stuck in "emergency mode."

In "emergency mode," your brain turns off your natural healing processes like digestion, detox, immune function, and restorative sleep. This is helpful in conserving resources for some emergencies (do you really need to detox while a bear is trying to eat you?). But with chronic health conditions, it cuts off access to the tools you need to repair damage and heal.

The good news? If you shift your brain back into balance, everything else will follow. Changing your brain gives your body permission to heal.
That's where neuroplasticity comes in. By tapping into the way your brain naturally changes, you can teach it to function in a way that makes it easier for your body to heal.

Next Level Neurons™ guides you step-by-step to switch your brain from "emergency mode" to "healing mode." This improves your quality of life, no matter what caused your symptoms in the first place.

It's never too late. You're never too sick. Your brain can change, and we're here to show you the way.
What to expect
Here's what life will look like when you enroll in Next Level Neurons™
Live Zoom Workshops
Four 1-hour workshops with Meghan, once per week. You'll learn how your brain works, why this matters for your chronic health conditions, and simple steps to rewire your brain.

For one full year, you'll be able to access the recordings of your workshop, along with the interactive exercises in the course platform. The guidebook full of key points, exercises, and helpful tips is yours forever.
(Coming soon: a prerecorded program you can watch at your own pace!)
Realtime Support and Community
Each live session has built-in time for you to ask Meghan questions and make sure you understand exactly what to do. Together, you'll work through the guidebook and set up for a successful practice.

You'll also have time to connect with others as you work through exercises each week. Plus, our private community provides a space for you to connect with support and accountability partners.
One Level at a Time
Everyone starts in a different space. When Meghan started rewiring her brain, she was bedbound with the attention span of a goldfish. Maybe your bandwidth is a little better, maybe it isn't; either way, NLN is designed to work for you.

Together we'll work through 3 Levels of brain rewiring. Move forward and backward through the Levels as you need, without losing progress. You can meet yourself where you're at, with full confidence that you're doing enough.
What's included
The Next Level Neurons™ program offers:
4 live Zoom workshops

Education on the science of neuroplasticity

Our simple, 3 Level brain rewiring process

Strategies to make your practice work for you

The personalized NLN Guidebook with key concepts, tips, prompts and exercises

Access to our private community
A day in the life
Neuroplasticity is a healing tool that takes time: here's how life will look while you're healing.
See the World Differently
You'll learn practical ways to make brain rewiring part of your life, a little bit at a time. This is accomplished through changes in behavior, thought patterns, and interactions with your symptom triggers.

Example: Interacting with your triggers in a neutral or positive way shifts your brain chemistry, which starts the rewiring process. If you are sensitive to perfume, you may choose to smile as you walk by an older lady who is dressed up and wearing her favorite perfume (even and especially if you experience symptoms).

A Practice that Fits You
You'll learn simple mental exercises to harness your brain's natural neuroplasticity. These exercises can take anywhere from one to ten minutes, and can be done one to five times per day, depending on your time and bandwidth.

As you progress, you'll want to work up to longer exercises more times per day. It's ok if you need to do more or less per day, but doing something every day (even just one minute) is key.

Example: In the beginning you feel overwhelmed, so you do one mental exercise for one minute each day. After a week, you feel less anxious and have more energy, so you do two exercises for three minutes. You continue increasing (and sometimes decreasing) until you can do longer exercises and move up through the Levels.
Change Over Time
Neuroplasticity works through repetition and consistency. This means you need to keep doing your exercises over a period of time for the changes to take effect.

We recommend maintaining your practice for at least 6 months to make permanent changes to your brain and your health. Many people both want and need to practice for longer. This is great! Continued practice means continued improvement.

Example: In the first two weeks, you notice improvement in your chemical sensitivities. Smells aren't as overwhelming, and your symptom intensity is lower. After 7 months, you celebrate your progress by getting your first pedicure. Your mind is clear, and you feel excited and motivated to continue rewiring your brain.
For Coaches
Core Features
Video Conferencing
Designed and built for everyone
Adaptable lessons, exercises, and support, every step of the way.
I feel the program shared strategies that were easy to follow and put into practice. My young daughter has acquired great tools and has made significant progress.
Lily, Special Needs Mom
This workshop has helped me understand and recognise the interconnection between our thinking and our being. The tools you shared stayed with me for a long time - even now after almost 15 months.
Alifya, Equality Advocate
Are you ready to heal?
Next Level Neurons™ is currently in Beta. Sign up below for updates on our next workshop!
Created with